About CIR
CIR's mission is to facilitate the development of new vaccines for infectious diseases of global importance.
Who We Are
The Center for Immunization Research is comprised of a group of dedicated faculty and staff who work together to carry out its mission.  The Center is directed by Dr. Anna Durbin, Professor of International Health in the Johns Hopkins Bloomberg School of Public Health.
CIR faculty have primary or joint appointments in the Department of International Health, in the School of Public Health and Departments of Pediatrics and Medicine in the School of Medicine.  Our Principal Investigators are experts in the conduct of clinical trials and have served on various boards and committees within their areas of expertise.  The faculty and staff conduct several types of studies to evaluate investigational vaccines and gain generalizable knowledge concerning the behavior of pathogens.
Our Partners
The Center partners with many sponsors, including the Nationaly Institutes of Health, Department of Defense, and private-industry companies to evaluate new investigational vaccines.  We conduct both outpatient and inpatient clinical studies at our facilites located on the Johns Hopkins East Baltimore Campus, Johns Hopkins Bayview Campus and off-site private practices in the Baltimore/Washington DC metro areas.
Our Facilities
The CIR conducts our clinical and laboratory research at several locations on and off Johns Hopkins campuses. In addition to the outpatient clinics at Hampton House and North Point, inpatient unit at Bayview, and research labs in the BSPH building, we also utilize satellite sites at many doctor's offices across the Baltimore/DC metro area. 
The Center for Immunization Research CIR Inpatient Unit is located on the 4th floor of the 301 Building at the Johns Hopkins Bayview Medical Campus.  The unit is 6,567 square feet, has its own self-contained ventilation system and can accommodate up to 30 study participants.  It houses several dormitory style rooms for study participants, nurse's station, on call room, two examination rooms, a laboratory, a fully functional kitchen and dining area.  Other participant accessible amenities include:
Recreation and lounge area
Work out equipment
Laundry room
Wifi and computer access
The unit is fully staffed during studies, including around-the-clock nursing staff and daily rounds by the study doctor.
The CIR conducts outpatient trials at clinical facilities located on the East Baltimore Campus of Johns Hopkins Hospital, CIR South in Laurel, MD and in pediatric practices located in Baltimore and in surrounding communities.  The CIR's outpatient clinic is located on the first floor of the Hampton House (on the corner of East Monument Street and Broadway) just north of the Johns Hopkins Outpatient Center and directly across the street from the MTA Johns Hopkins Metro Station.  This facility includes 23 rooms for screening, enrollment, vaccination, observation and follow-up of adult and pediatric participants.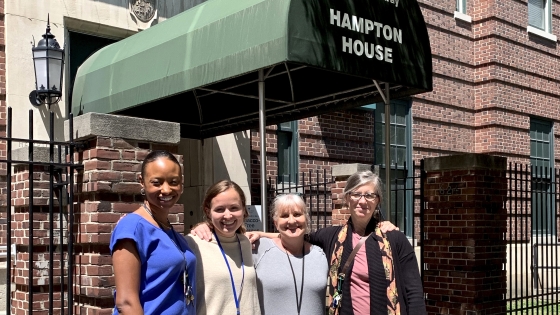 North Point Outpatient Clinic
In addition to Hampton House, the CIR also conducts outpatient trials at clinical facilities located at the North Point Office Park in East Baltimore.  The CIR's outpatient clinic is located on the first floor Suite 112.  This facility includes space for screening, enrollment, vaccination, observation and follow-up of adult participants.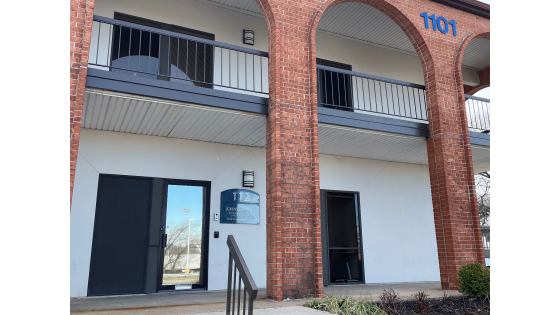 Our three research laboratories are located at the Bloomberg School of Public Health building located at 615 N. Wolfe Street in Baltimore. These labs are approved for work with BSL-2 agents and are well-equipped for viral identification and quantitation by culture or PCR, antibody detection by ELISA and a number of bioassays (i.e., neutralization, hemagglutination-inhibition) and studies of cellular immunity. In addition to our research labs, the Center has additional -20°C, -70°C and liquid nitrogen alarmed freezers. Fluorescence-activated cell sorter, seven multicolor flow cytometers, SECTOR Imager, and automated DNA sequencer are also available.